What do you know about your favorite leather coats for men? Ask any Tom, Dick or Harry this question and as sure are night follows day, you'll get baffling answers. It's simple; majority of the leather styles available today originate from a number of iconic styles that became popular in the 1950s.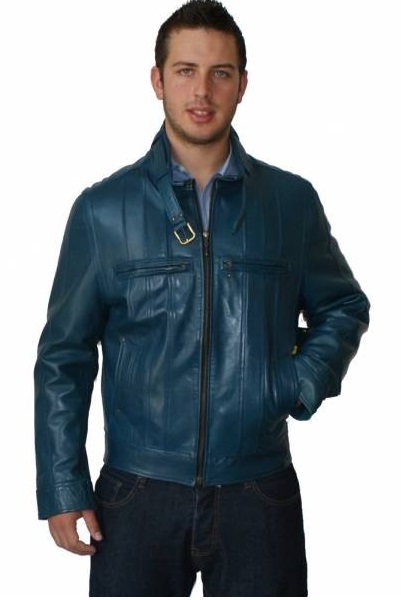 Such styles include:
The bomber jacket
The duster jacket
The motorcycle jacket
Strangely, these styles have given birth to other trendy styles. All coats available in stores today are more or less parodies of the three styles listed above.  The styles are in a way, the base of leather coats for men.  So what makes these styles unique?
The Bomber Jacket
Originally designed for use by Air Force pilots in the 1900s, the bomber jacket is a fashion statement to reckon with today.  It's coming to existence was necessitated by the need to keep pilots warm each time they would fly with their cockpits open on high altitude. The jackets would protect them from extreme cold weather, high winds and rain. Nothing much has changed since then.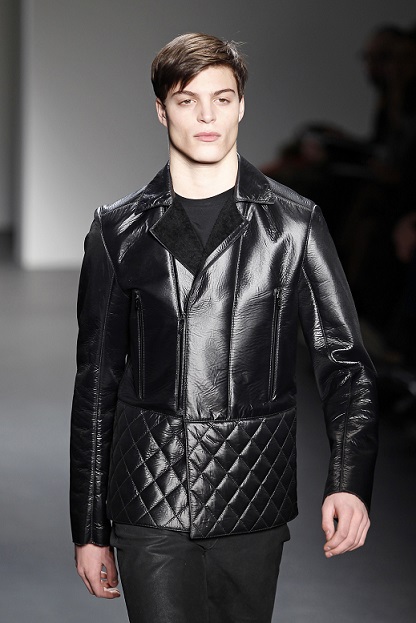 Today's bomber jackets do the same to riders and pilots alike. They keep them warm, dry and comfortable. They also leave a lasting impression, courtesy of their close fitting cuffs, waistband, high zipped necklines and zippered pockets. The sleeves and body are lined with thick and smooth fur complete with warm, full collars. With a bomber jacket you can be sure of a relaxed style that easily brings out the best in you. The jackets simply offer ease of:
Movement
Warmth
Comfort
Breathability
The Duster Jacket
Another iconic fashion statement, the duster jacket is either a long full length or three quarter length coat, split up the back to the hip height. They made an early debut in the fashion industry, with pictures from as early as the 1800s showcasing cowboys with duster jackets. The cowboys would put them on to keep dust off each time they had long days on horseback. They also offered protection against wind and rain. Today, the duster jacket is a common leather apparel among motorcycle riders, though some of them prefer modern leather sport coats for men.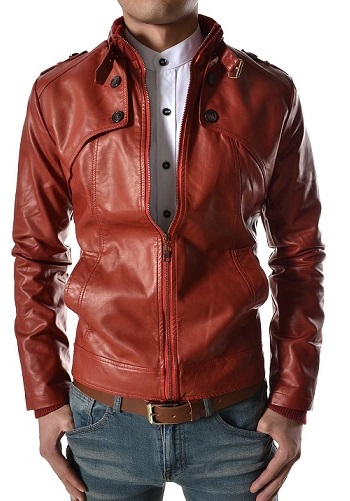 The Motorcycle Jacket
It is easy to tell how the jacket looks like from its name alone. There are two different types of leather motorcycle jackets; one is purely for style and fashion, the other is for safety purposes. The motorcycle jacket, unlike bomber and duster jackets, took long before non riders embraced them as a style of fashion. They were simply a preserve for riders and men who would do anything to maintain a macho kind of look. Before all that, riders started with bomber style jackets, thanks to their style, warmth and durability. But as fate would have it, the motorcycle jacket quickly developed into a style of its own. It is now common to see a rider in any given street with a studded leather jacket, which needless to say, falls under this category.
Other popular leather coats for men styles include:
Military jackets
Office jackets
Race jackets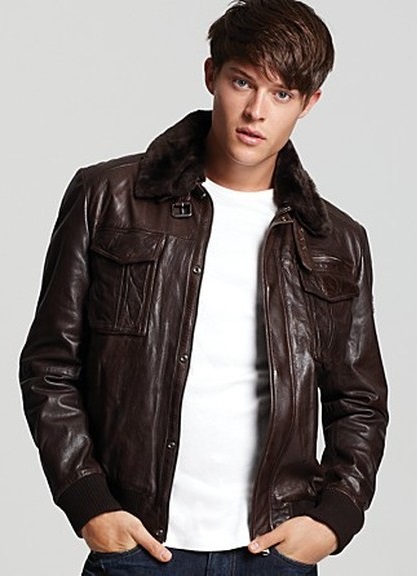 Choosing the Right Leather Coat
Leather apparels come in different styles. Choosing leather coats for men can therefore be a little bit challenging. Unless you narrow down your search to specific styles and colors, such as Italian leather coats for men or brown leather coats for men, the only way to get it right with leather is to understand what each style entails.  This calls for taking time to shop online and even asking around. Either way, always be sure that what you choose fits you well. Ensure too, that the color of your coat blends well with the other outfits in your suitcase or wardrobe.