The Importance of Motorcycle Helmets
Riding a motorcycle is fun, exhilarating and gives the rider a distinct sense of satisfaction when whizzing past the wind. However, one of the biggest problems that plague many bikers is maintaining their safety standards, which can be extremely wise should they happen to be involved in an accident. One of the most vital components needed for enhancing safety to riders is obtaining excellent motorcycle helmets.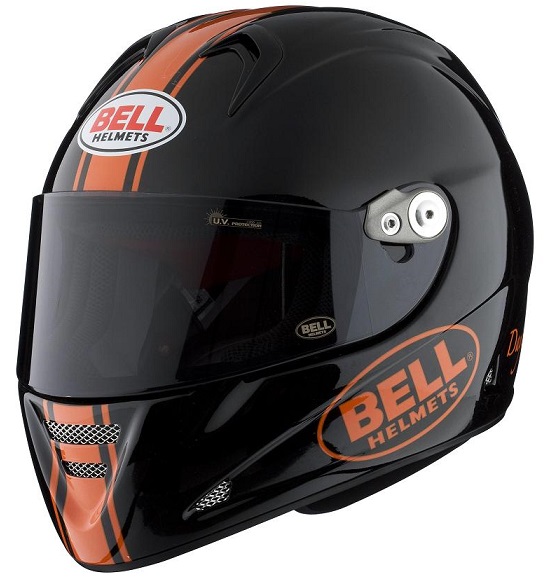 As per very recent medical findings, it has been discovered that brain damage happens to be one of the frequent consequence of most motorcycle deaths. And this can be curbed if bikers endeavor to procure these products. Motorcycle helmets are meant for providing protection to their wearers by absorbing the impact of head collision. This knowledge makes it essential to purchase a helmet that is crafted from appropriate material.
Essential Qualities
A good product should be lightweight, crack-resistant and tough enough to withstand the shock of impact. The impact resistance of these important components of safe motorcycle riding can be accurately determined by their shapes and sizes, and also the mandatory relevant safety stickers on them.
The next critical factor that a prudent biker should consider when buying these products is the comfort they will provide to them while riding. It is, thus, vital to pick a helmet that doesn't encumber you and better if it can match your fashion sense.

Different Motorcycle Helmet Types
When it comes to the best types of these helmets to get in relation to safety standards, full face helmets happen to be the most secure variety, and naturally, the right to purchase.
The first thing to reflect upon when it comes to this variety is to ensure that they can eliminate any distractions and more to the point discomfort while riding. It is critical to procure one that is a perfect fit to your head, and feels soft at all contact positions with the skull.  Motorcycle helmets come in a diverse range of colors, shapes and designs from which you can pick the right one that fits your distinct needs.
The half face helmet on its part is also good for maintaining high safety levels, and even provides a wider view of the road while riding. The visor that protects a biker's face and eyes should be made of a tough material that should also be scratch- resistant to ensure a clear view. Its inner padding and linings ought to be clean and assembled appropriately. And it is important to ascertain its sweat absorption capabilities, which ensures that the helmet doesn't start to reek.
Custom motorcycle helmets

To make your purchase even better, you are now in a position to choose from a wide range of striking custom-made helmets. These products are eye catching and crafted based on the given theme you prefer, which can make you stand out from the rest of the pack.

Women are not left out, and there are diverse fun and funky womens motorcycle helmets that not only enhance the safety of female bikers, but also significantly lay a strong emphasis on their unmatched style and taste. The conventional helmet that most women use is the half face that gives arguably one of the highest safety standards when it comes to head impacts. Despite this, some female bikers prefer the open face helmet that offers a touch of sophistication and a high level of personal comfort for them.
Go a step further with a studded leather jacket
To cap it up one other critical biking accessory that you might need in your wardrobe is a high quality studded jacket made from leather. This completes your professional biker look with a distinctly unique style that will make you the envy of other bikers. These jackets come in a wide range of styles from which you can choose the right one. Unlike other biking apparel, these jackets are never out of fashion, and happen to be extremely versatile in looking great in all four climatic seasons.

Conclusion
Biking, like aforementioned, offers a unique kick to its revelers and if you might be considering the safe and best way of joining the pack having these crucial gears is appropriate. If you can't afford these products, you can also acquire cheap motorcycle helmets that can suit your needs without compromising on your safety.