The Wide Range of Winter Leather Coats for Men
Leather coats for men are popular since the late 1950's, when they first saw the light of the day. Back then, they were mostly worn by military personnel and aviators to provide warmth during winter.  They have since maintained their long lasting and "warm" reputation to date, thus giving the modern man a range of leather coat options!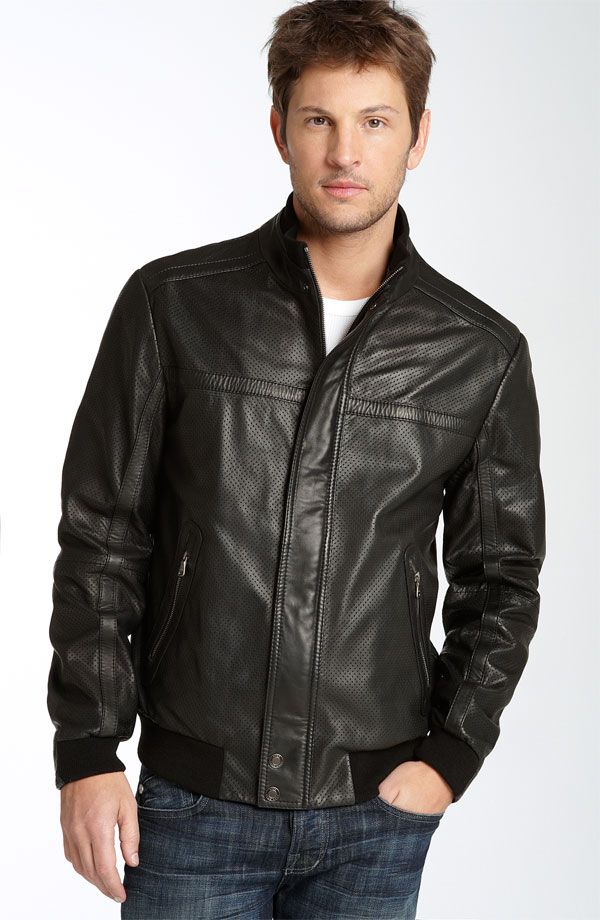 Apart from providing warmth and comfort, leather has other qualities that have made it a desired option to date. For instance, its ability to feel great against the skin, its ability to look great with almost any outfit and its ability to "age gracefully" – as leather ages, it gains better shape and stretch easily.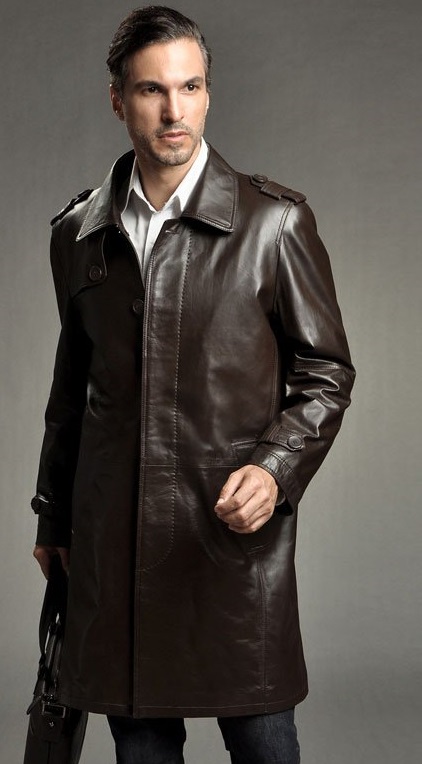 What is your leather outfit this upcoming winter?
A coat starts becoming a necessity as autumn arrives with its winds and rain. As winter approaches with its teeth-clenching cold, a coat becomes an absolute necessity. But being cold does not mean you look disheveled, you can still enjoy your warmth while being trendy, classy and stylish.  Featured are some leather coats, which will help you achieve this:
The vintage leather coat – This features a waist level jacket similar to a motorcycle jacket or a studded leather jacket. Vintage leather coats have padding and can be supplemented with far or wool on their inner side to increase warmth.  These coats come in a variety of colors, the most common being the classic black and brown. They are best worn over denim pants or jeans for a casual look. Some styles and designs may however, compliment a formal look while giving your outfit an 'edge'.
Stylish leather trench coats for men – The trench coat for men is a modern invention, which has continued to gain popularity. Long leather coats for men such as the trench, were traditionally made from wool or cotton materials, but leather has gained popularity because it is much warmer and heavier. You can wear anything underneath a leather trench from formal pants to casual jeans.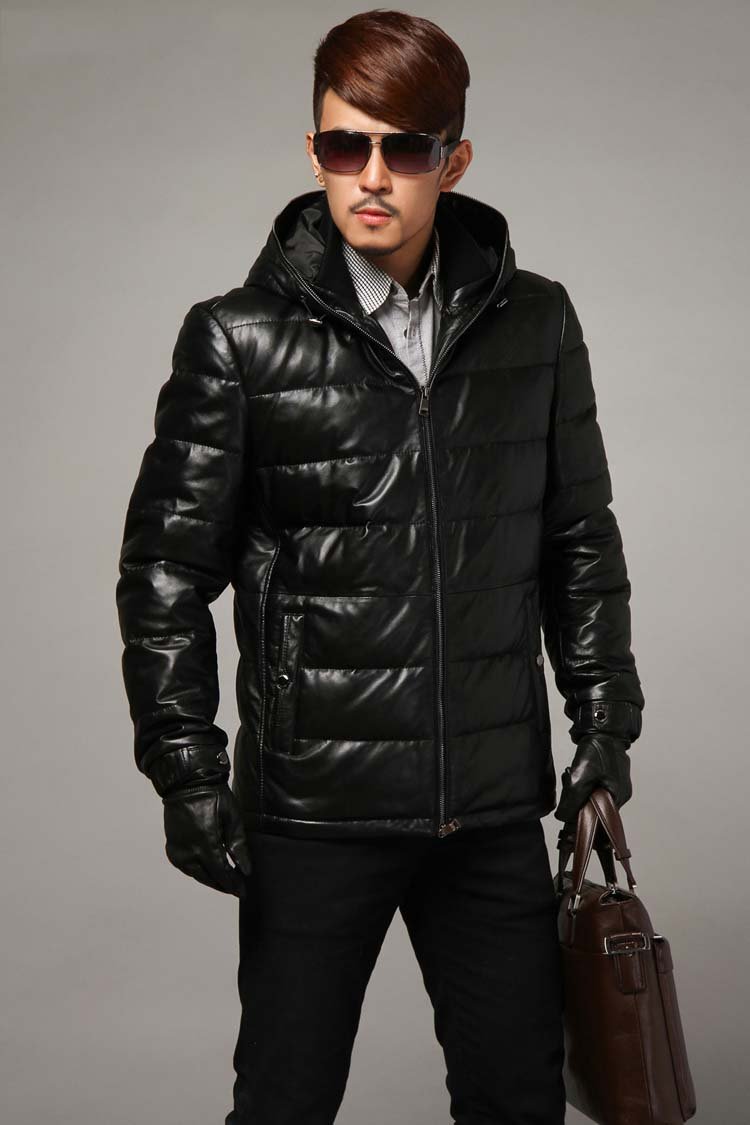 Leather winter coats for men come in a variety of lengths such as the mid calf, full length, mid thigh, knee and waist length. If you are not sufficiently blessed with height, keep off long leather coats as they tend to make short men appear shorter.
The diversity of leather
One of the main concerns held by most people when it comes to leather is their price tag. It's no brainer trendy and stylish leather coats for men can be quite costly for the average Joe or just about anyone on a tight budget. However, when it comes to leather, there is simply something unique for everyone. Something alluring such as:
Full grain leather – This is one of the strongest yet most expensive leather. The fibers of full grain leather can go undamaged for a long time. Each piece of a leather coat made of this leather is unique, as it is not sanded down making each imperfection or pattern distinctive.
Top grain leather – The top layer of these leathers are sanded, and then polished to give it a nice finish. These processes weaken the leather fibers making them weaker than full grain leather. If you are looking for a uniformed elegant look, then a top grain leather coat will achieve this look.
Split grain and bonded leather – Both are made from poor quality leather. They are not as strong as the first mentioned two, but they are least expensive and still look great.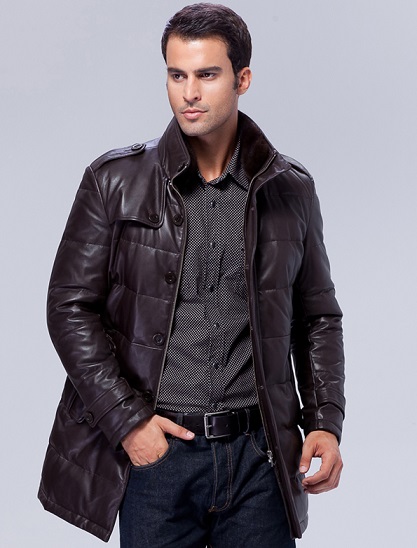 Conclusion
There is a wide variety of winter leather coats for men. With that in mind, choose one on how warm you want to be, the style you want to achieve and how much you want to spend on your leather coat. Take time to window shop and compare prices. In the end, you'll learn more about leather coats for men and even get to save money.