A leather vest for women provides warmth, comfort and is used to make a fashion statement. There are numerous leather vests in the market, which makes selection difficult. It is, therefore, important to consider the following factors so that the selection is stylish and functional to individuals.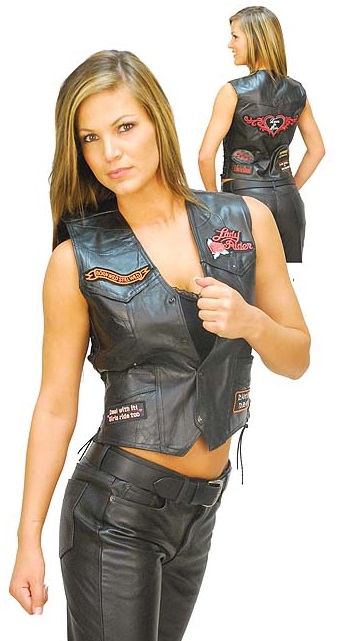 Ensure that the body is kept warm
It is important that a leather vest wraps around a woman's torso to provide warmth. This is because this is one area that is exposed to a lot of cold. One advantage about vests is that it can be worn under a jacket or over other clothing and does not add excessive weight to clothing.
Get acquainted with different types of leather
Leather vests are made from various animal hides. The most common is cattle because their leather is strong, long and maintains its shape for a long time because it does not stretch easily. There are various types of leather that offer benefits. Pigskin is light in weight, is easily dried and soft. It is mainly used when making a cheap leather vest for women. Lambskin is supple and soft and is commonly used in high end leather vests. Leather from buffalo resembles that from cattle in that it is not easily stretched and is very strong. Its other advantage is that it offers a rusticated finish to the wearer. The different types of leathers need to be worn for different occasions. Lambskin and pigskin can be worn for formal occasions while leather vests made from buffalo hides are ideal for everyday use.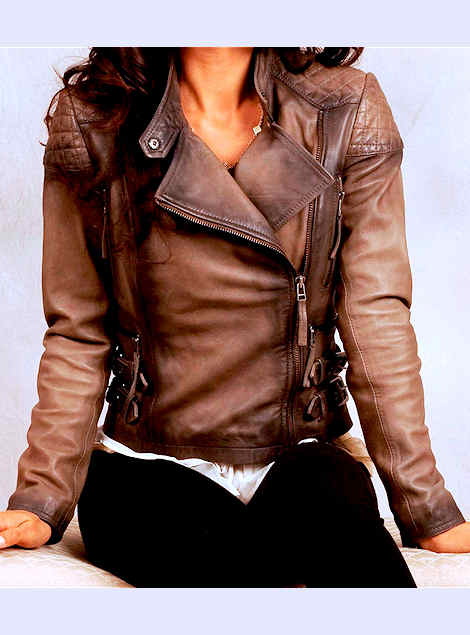 Know the different types of leather grains
Leather is found in several grains. It is, therefore, necessary to identify the right type of grain for a leather vest for women. An ideal selection is top-grain-leather, which is used in making high end leather vests such as a studded leather jacket. Its main advantage is that it has been processed highly by sanding, has no imperfections and has the best finish because an artificial layer is applied to it. Split leather, on the other hand, is cheap and mostly used in suede items. It is what is left behind after the removal of top-grain leather.
There are numerous styles of leather vests n the market. It is, therefore, important to identify a style that brings out the best in a woman, giving consideration to lifestyle, activities and occupation. Motorcycle leather vests, utility leather vests and western styles are some of the common styles in the market.
While a black leather vest for women is very common because it can be used on numerous occasions, other colors have been identified to offer desirable effects. A brown leather vest for women is casual, while other colors such as blue and red can add sophistication to the lady's looks.
A leather vest for women needs to fit properly especially on her shoulders and torso. The length too needs to be considered because the garment worn underneath needs to be visible. The size of the vest should allow free movement for every activity that needs to be undertaken. Ensure that the buttons close easily without the need to pull the vest together at the bust.
The care needed for the leather vest
It is important to find out if chemical treatment has been done on a leather vest because it makes it easy to maintain and clean. The general rule of leather garments is that, the higher the amount of chemicals used in a garment's treatment, the less its owner is required to do to keep it looking good.
Cost of leather
The cost of a leather vest is determined by several factors. One of them is if the leather is genuine or synthetic. While it may be costly to buy genuine leather vests, they offer taste and are more durable than synthetic vests.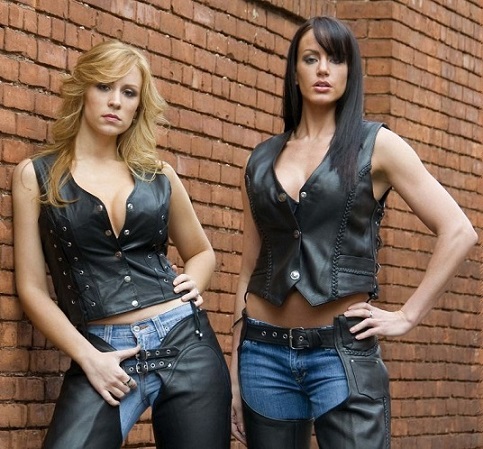 Comfort
A woman should ensure that the vest selected has a lining on the inside. This is overlooked during the selection process leading to discomfort when the vest is worn. The best lining to select is the kasha lining which offers a lot of comfort when compared to cotton lining.
With all these considerations in place one is assured to get the best and something that will last in such a long time.