One of the classiest things that you need to add to your collection of clothes when you are giving it a facelift is a leather trench coat! When the summer is all gone and the autumn is setting in, is the perfect time to redo your wardrobe. Leather trench coats are really popular these days among men and women equally. Knowing what kind of coat to wear for which kind of occasion would be a question in mind now. Here are some of the ways in which you can don the coat to make it look absolutely stunning and work as a great add on to your outfit.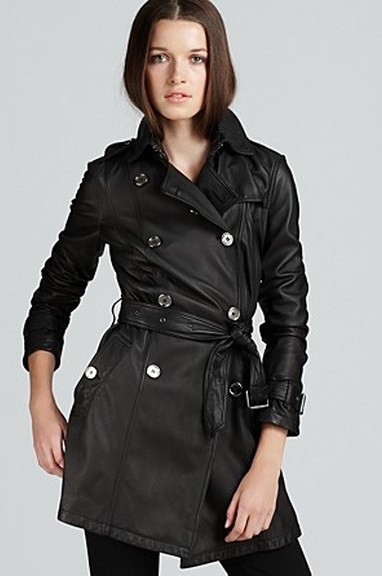 For Him – What Men Should Consider
Men can choose from the below mentioned types of leather trench coats:
Cropped Trench Coats – A cropped trench coat is best suited for formal wear. If you are wearing a formal outfit to get to work and want to top it up with a good coat then nothing like using a cropped leather trench coat. A black, brown, or navy blue shade would gel well with your office wear. Mens leather trench coat is a huge hit these days since it adds in that extra zing to your clothing. When you wish to create an impression on people at work then wear a cropped trench coat and you would create a style statement for sure.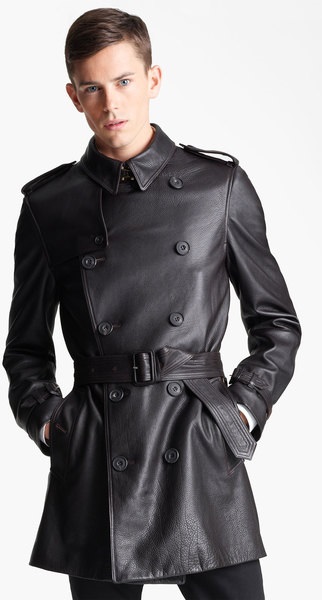 Long Trench Coats – A long trench coat goes well with casual wear. You can wear jeans and a t shirt and don that wonderful looking long trench coat. A dark shaded long trench coat would look good when you wear a light colored t shirt. The best thing about this casual wear is that you would have a greater choice of colored coats to pick from. You can wear any shade of color and it would suit the occasion. For a casual outing with friends or family or when you go out with your special someone then a long trench coat would be your best bet.
Military Trench Coats – The new Military Edition trench coats are really amazing. They have an absolutely classy look and you can never go wrong with wearing one. It is best suited for outings during extreme winter. They are more of a casual or semi formal kind of wear. When you are heading for an office party or for a casual outing wearing this jacket can make your day and make people around envious!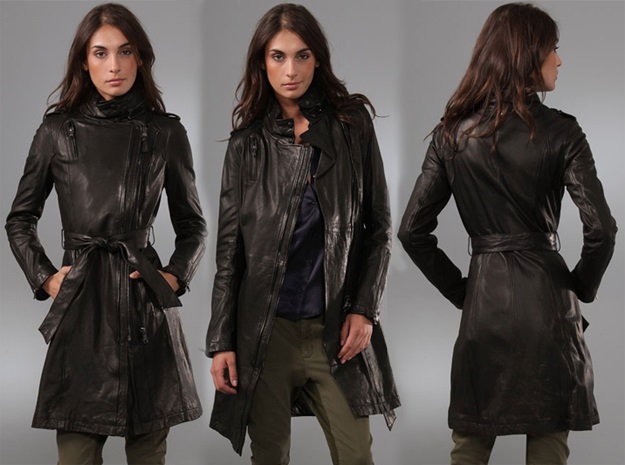 For Her – What Women Should Consider
Women can look chic yet classy by selecting one from this list below:
Laminated Trench Coats  – This the coolest womens leather trench coat in town. It is highly suited for those chilly winters. It gives you a very elegant look and saves your coat from getting dampened during winters. It is one of the most selling leather trench coats. A black leather trench coat with a super good look is what this coat is all about. It is best suited for evening outings and party wear.
Asymmetrical Zip Trench Coats –  This coat goes really well with a jeans and top or t shirt. It gives you a casual and cool look. It is one of the best things to wear when you are on a special outing or just hanging out with a group of friends. It is a cool and timeless style coat and creates a great impression on people when blended with the right kind of wear and colors.
Double Breasted Trench Coat –  A coat that goes best with all kinds of formal wear. Since it comes in all shades and colors you can wear it formals of any color that you have. It actually goes well with formal, semi formal, and casual wear. It looks very sleek and is a beautiful piece of work and a wonderful addition to your leather apparel. If you are contemplating on what to wear with your office wear to give it that extra wow factor then do not hesitate to wear this coat.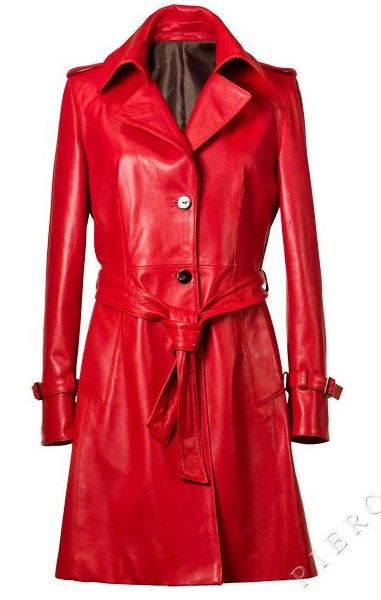 A leather trench coat is the best thing to do to yourself to look stunning and gorgeous. With the wide range of leather trench coat available in the market these days, picking one to best suit your style is real easy. Though not on the popular list, a studded leather jacket can be a good candidate for your daily routine. Add on that extra factor to your special dress by adding a leather coat to it and you will for sure be loaded with compliments.