The moto jacket is a charming fashion piece, which can effortlessly turn any outfit into an interesting, distinctive piece: Whether you wear the jacket on top of a plain t-shirt and jeans or on top of a cocktail dress, it can turn any outfit into a 'hit'.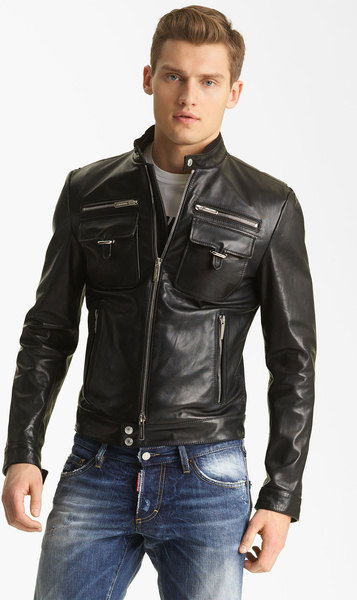 What exactly is a Moto Jacket?
Most moto jackets are made of leather (but come in a variety of materials), and are quite similar to the conventional motorcycle jackets. However, moto jackets are lighter compared to motorcycle jackets. They are basically more of a 'style outfit' than a part of a protection gear (as the case with most motorcycle jackets); they feature zip-up closures, collars, are waist length and depict a rugged yet elegant look, for a contemporary style.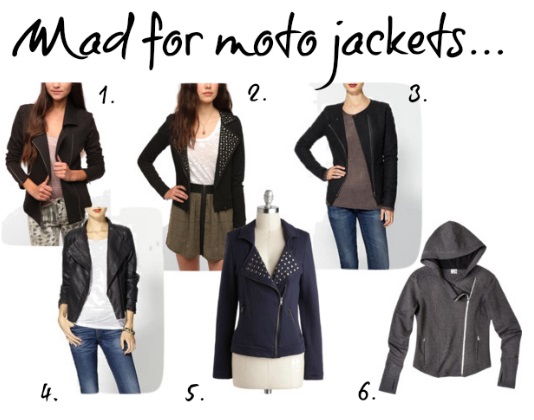 These jackets come in a variety of designs and styles, to fit the most conservative and the most contemporary individual. Here is a look at the different styles of moto jackets:
The classic style – If you like "working" the classic sophisticated look, then you should opt for the vintage leather black moto jacket. Black is great as it can be matched up with any color, but this is not to say that the classic style only comes in black, they are also available in other colors. For instance, a white moto featuring classic features such as zipped cuffs, an asymmetric and side pockets would look great over a pair of jeans or a body-con dress and boots!
A contemporary look – For a contemporary style you should opt for a few or one of the few solid colored moto jackets available, such as navy, brown, grey, white and more. These jackets are also available in various prints. With the color blocking style gaining popularity these jackets can make a perfect match for bright colored jeans or pants.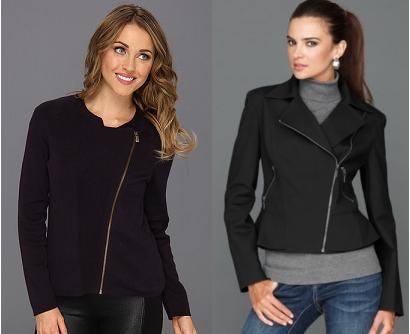 There are many more styles for both men and women that can be pulled off with a moto-style jacket, so don't be afraid to buy one that is close to your personal style and blend it well with an outfit of your choice. In addition, these jackets come in various sizes such as the plus size moto jacket, which can add elegance and class to any plus size woman.
The Versatility of the Jacket
The versatility of motor jackets is not only in their various colors, styles and designs; it is also found in the various materials they are made from. Some of these materials include:
Leather moto jackets – As previously mentioned, this is the classic material of the moto, and the most common leather apparel. Your moto jacket has the advantage of being a legendary piece that will never go out of fashion.  Another advantage leather moto jackets is that they can be worn by any one in society for a sophisticated look, something that can hardly happen with a studded leather jacket.
Textile moto jackets – These are made from knit, shearing and also denim. They are more versatile than the leather version of the moto and may therefore, feature more zips and pockets. They are also available in many different colors and can be worn in various styles. For instance, a knit moto jacket could be paired up with leggings, skirts, and also denim skirts and jeans. The one disadvantage of textile moto jackets is that they are not as durable as leather, they are however easier to clean.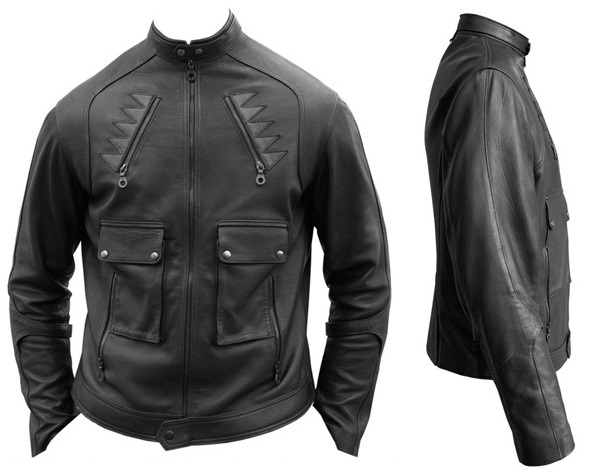 Conclusion
The moto jacket is a 'must have' in your wardrobe. It is a style that will never be out of place no matter the outfit you wear, your body size or season.  That said, stock your wardrobe with them or simply ensure that all your loved ones have them.