Finding the Most Suitable Motorcycle Jackets for Men
Unlike cars, motorbikes do not shield riders from impacts. The only way a rider can be prepared for skids and crashes is by putting on protective gear, which can never be complete without rider jackets. That said, shopping for quality motorcycle jackets in inevitable.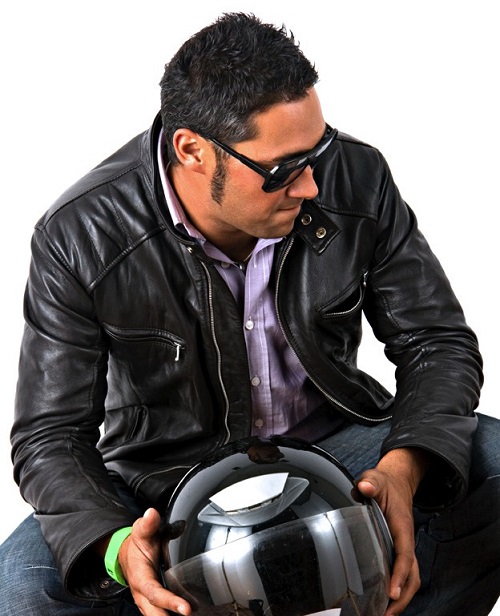 Popular Options
It all starts by understanding the different types of motorcycle jackets for men available. Each type offers a different level of style as well as protection.   A brief insight into these purposes can make the shopping process easier and fun.  Popular motorcycle riding jackets for men include:
Classic – Classic riding jackets are all about fashion. They are heavily ornamented and come with little to no protection. A studded leather jacket falls into this category.
Traditional – Traditional leather motorcycle jackets for men are very basic.  They are not decorated or adorned with graphics and designer features. Like classic riding jackets, they offer low protection. They are however form fitting and feature vented fabric.
Race – They offer high and advanced protection with padding, thick fabric and armor. Often decorated with graphics, they provide maximum safety to riders, are form fitting and aerodynamic.
Retro – They boast of modern shapes and feature vintage patches or graphics. Their safety level often range from heavy to nonexistent protection.
Sport – They boast of all the protection features of racing jackets without aerodynamic and graphic features.
Rain – They are designed to keep riders dry when raining. They are made with lightweight and waterproof materials. A rain motorcycle jacket can be worn over another jacket.
Touring – They are all about comfort. Their protection levels vary from high to low. Ideal for trendy riders as they feature several pockets, hydration systems and loose fits.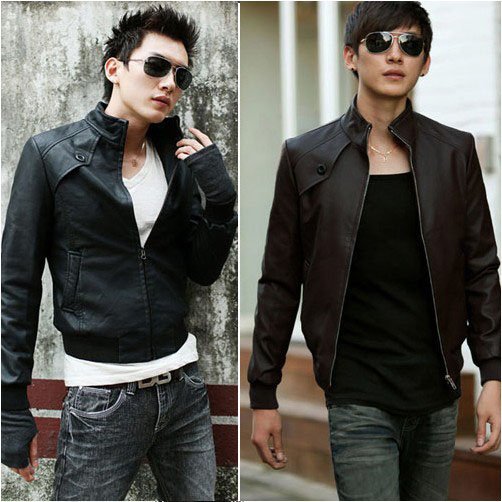 Other Factors
Understanding the types of motorcycle jackets for men is not enough.  Other factors such as where to find cheap motorcycle jackets for men have to be considered as well. Some of these factors include:
Sizing – leather motorcycle jackets for men come in different sizes. Finding your size should therefore be an easy task.  The golden rule here is to go for your size. A fitting jacket will allow flexibility when riding. An oversized or undersized one on the other hand will not allow comfort and flexibility even if the rider sits in different positions, something that can easily result in an accident.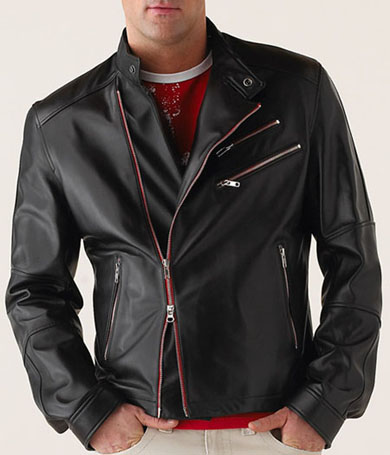 Pockets – motorcycle jackets for men do not feature a lot of storage space. Finding storage space to store things like wallets, keys and phones can therefore be a tad difficult. However, that does not mean that in any way that finding a motorcycle jacket with enough pockets is impossible. It only takes a little more patience while window shopping. Pockets can be perfect alternatives to purchasing side bags or putting on uncomfortable backpacks.
Vents – most riders hardly consider vents yet it is one of the most important factors to consider when looking for motorcycle jackets for men. Vents on the shoulders, the back and under the arms always keep excessive sweating and exhaustion at bay.
Liners – liners are removable interior fabrics. They either snap or zip inside, giving riders the flexibility of putting on the same jacket in summer or in winter by simply removing or adding a liner. Note that jackets with liner are not expensive as most riders tend to believe. Most of them are value priced. It is all about shopping at the right places.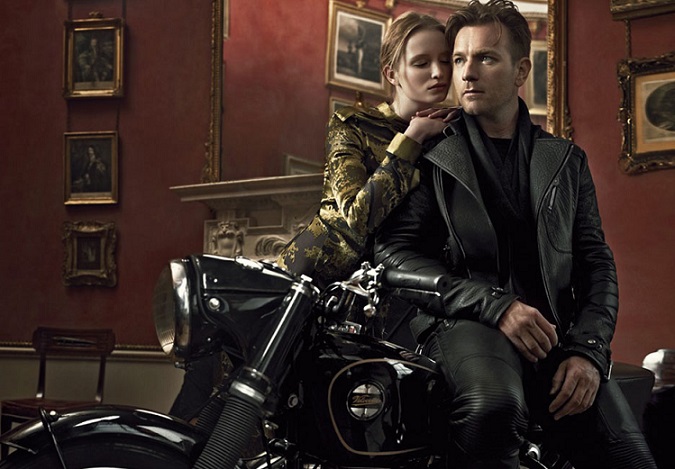 Final Thoughts
Remember to take good care of your jacket once you have it in your wardrobe. Wash it according to instructions and always keep it away from direct sunlight. That way, your jacket will last for long and save you from the inconvenience of shopping for another one every year.