Motorcycle chaps are among the basic gears that every rider needs to have for the safest ride. Chaps do not only protect the lower part of your body from getting bruises during accidents but has other greater benefits to making your ride more comfortable and enjoyable. They can protect your legs from getting injuries in the event that you are involved in an accident. Besides, leather motorcycle chaps also make you stand out in great style when on the bike. In order to also look great and feel more secure while on the bike, it would be great if you also acquire a studded leather jacket. This will make you complement the dressing well and enhance protection to the other parts of the body, too.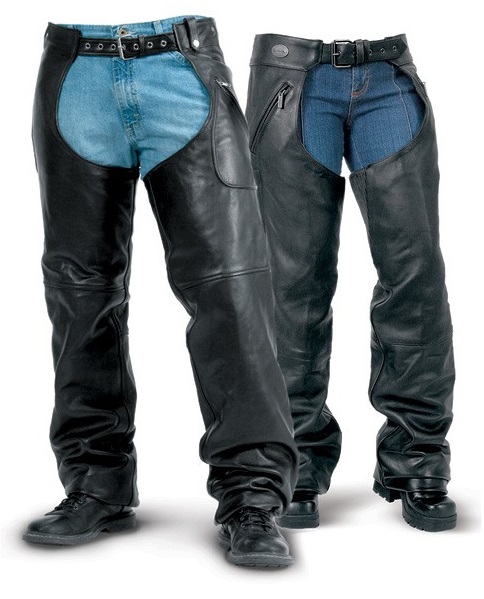 There is a wide range of chaps in the market that you can always choose from. Thus, there is no doubt that you can always get leather jackets that perfectly match the chaps that you need. Denim motorcycle chaps are also ideal in ensuring that you get the required protection and look when riding.
Choosing the best motorcycle chaps can be quite challenging to most bikers. This can be attributed to the variety of designs and styles in the market. In order to get the perfect fit of chaps, there are certain factors that you need to consider. In order to find out, continue reading!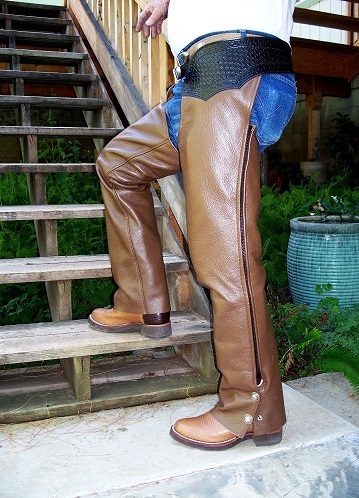 Tips on How to Choose the Right Chaps for Motorcycles
Before you go ahead to buy any chaps or leather jackets to use for your everyday ride, it is advisable that you read the following tips in order to make an ideal choice.
1.      Check whether they are made from genuine leather
Leather chaps are known to be the best for riders because of the sturdy materials that they are made of. However, there are also others that are not made of real leather. Thus, you should take time to carefully examine the chaps in order to get the best quality. Today, there are renowned brands motorcycle brands that make their own protective gear. It would be better if you obtained yours from such outlets since they do not manufacture fake leather clothing. Note that quality leather can serve you for quite a long time.
2.      Look for the right size
Chaps for bikers are available in a wide range of sizes to fit the needs of different people. Thus, it is always important that you know the right size that can suit you when shopping. This will save you so much time wasted in trying out several sizes in search of your perfect fit. The most common sizes are small, medium, large and extra large. Be sure to know where you fall in order to get your ideal match easily.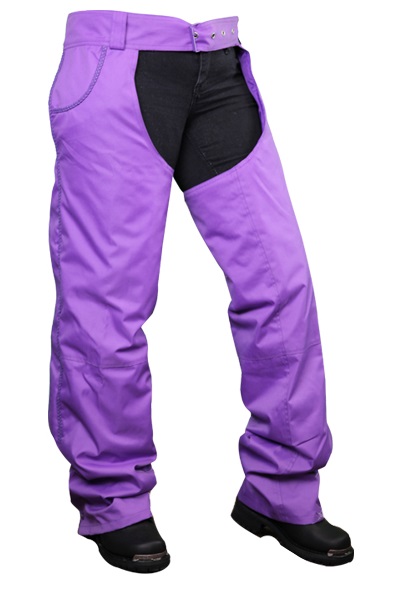 3.      Compare the various designs
Today, it is quite easy to get clothing that is designed to your personal tastes and style due to the flexibility offered by manufacturers. There are custom motorcycle chaps and those that come with fixed designs that cannot be changed. Custom-made chaps are great since they come in the perfect design and size that specifically suits you. Chaps can be made to ensure that they bear your favorite quote, color and style. In fact, custom made designs are quite unique. However, you will need to make an order in prior so that the request is considered during the manufacturing process.
4.      Consider the kind of weather that you will be riding on
Chaps are made for different kinds of weather. It is for this reason too that you will find them made from different materials. Predicting the weather may be challenging to most people, however, it is advisable that you at least have a clue on the climate of the area where you will be riding. There are chaps that are made for hot, snowy and windy weather. If you are going to ride on cold weather, you should choose heavier chaps and light ones for hot weather.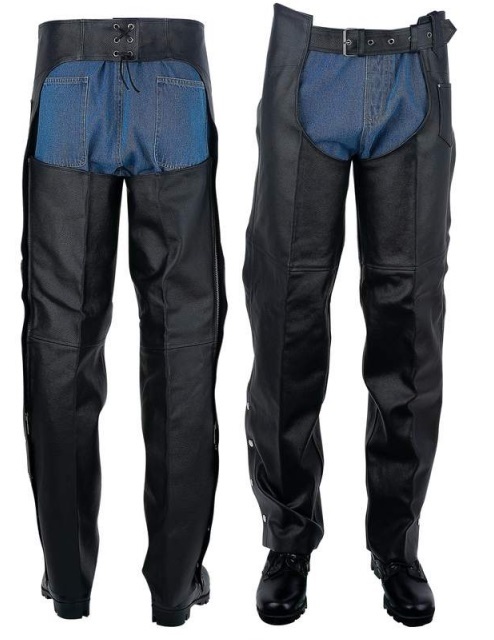 Additional Tips
Motorcycle chaps vary in prices, thus, you should take time to first make comparisons based on your design and size. The cheapest ones are not always the best since in some cases, quality may be compromised. There are several designs of quality chaps that are offered at affordable rates to choose from.