Riding a motorbike means different things to different riders. Some ride professionally to make a living out of it, but most rides as a way to relax after work or for transportation. Others simply ride to save money that that they would have otherwise spent on fuel. Either way, the choices riders make with their motorcycle rain gear often goes a long way to say something about comfort and safety.  In other words, the type of motorbike gear they purchase is not just a matter of making fashion statements and keeping up with the latest trends. More often than not, it means the difference between life and death. That is why buying quality motorcycle rain gear is paramount.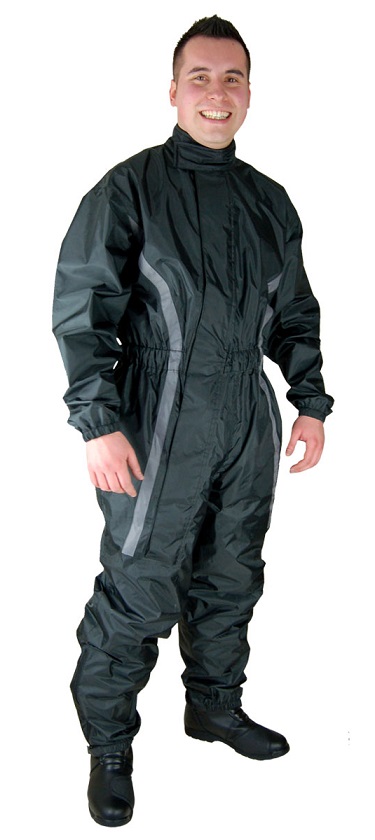 Why Quality Matters
Any seasoned motorcycle rider will tell you that quality and decent motorcycle rain gear not only improves your judgment while riding but also lasts for years. Unfortunately, deciding on what gear to buy is just as delicate and challenging as but the motorcycle itself. That said, it is prudent to be overly cautious when deciding what to buy. This is especially relevant if you are a woman.  Why? Quite a number of manufacturers are still behind when it comes to stocking their shelves with the right womens motorcycle rain gear.   That does not mean in any way whatsoever that women's motorcycle rain gear and apparels are not in the market. They are, but you must first find out what kind of rain gear you're going to need.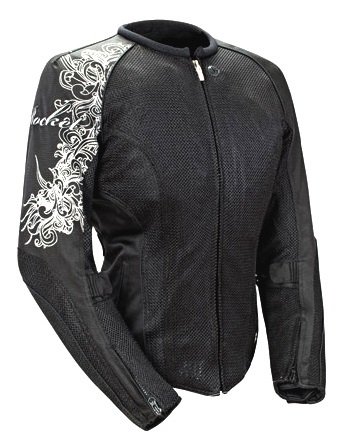 Leather Motorcycle Jackets

– This is where you have to beware of information overload that can mislead you. There are simply way too many types for leather motorcycle jackets from different brands. Choosing the right one can be challenging if not overwhelming. Your main concern should be buying nothing that is short of quality textile or more importantly,

genuine cow hide leather. Ideally, you want your leather apparel to be protective when it rains and still keep you dry. But take note; there are certain types of leather that cannot withstand rain.  They become stiff when wet, making it hard for one to ride. Keep off from jackets made from water buffalo hide

as they fall in this category. To stay safe, always ensure that your jacket is well ventilated.  Durability and stability are paramount, so your jacket should allow full movement especially if you are tall.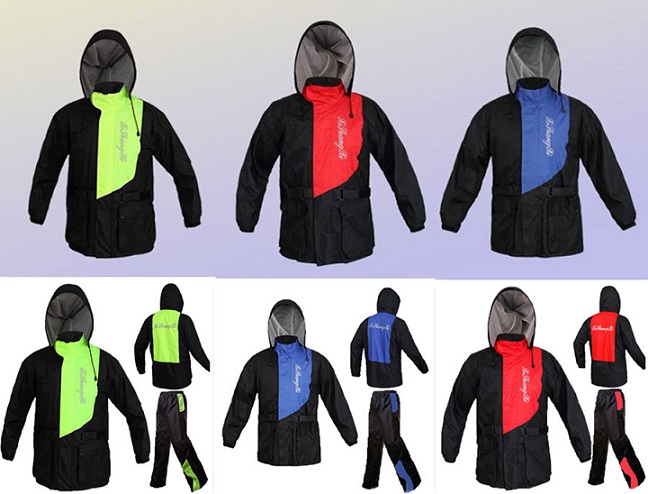 Leather motorcycle pants

– More or less similar to leather jackets in design requirements. Your motorcycle pants should allow you to move freely in different angles, protect you and keep you as dry as possible in the rain.

Motorcycle Riding Boots

– Boots have to compliment your style, if your bike falls in the Victory motorcycle range. They have to be extremely breathable and be made from genuine buffalo and cow hide so as to support your ankles and feet. Always remember that a firm grip on the pedals is important in rainy weather. Substandard motorcycle riding boots can easily compromise your grip in rain and lead to accidents.

Motorcycled Helmets

– Like it or not, you'll need a helmet. Not just any other helmet but one that is specifically designed to give riders clear vision in the rain and still go a long way to protect them. Settle on full head helmet, not the usual half face helmets that can only cover the top of your head. Then make sure that your helmet is certified by the Snell Foundation or the DOT.

Motorcycle Gloves

– Take your time to but a decent pair that will always keep your hands dry and warm in the rain. You may not know it but your hands are among the most vulnerable areas to get exposed. Don't let that happen in the rain or in any cold condition, lest you want your fingers to get numb.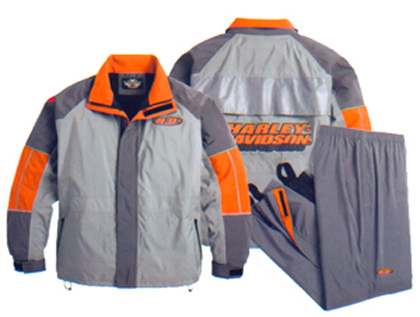 Final Tips
Quality rain gear for motorcycle riders may be costly but they can literally save lives in the event of a collision or skid. Go for brands such as Harley Davidson motorcycle rain gear and you won't regret. Your motorbike is important but more so, your life is.