Evaluating Quality When Shopping For Motorcycle Apparel
Motorcycle riders often have to put a lot of thought into buying the right motorcycle apparel.  This is precisely because safety remains critically important when shopping for the right gear. Criteria such as Snell, Harley Davidson and DOT recommendations provide riders with guidelines as well as additional assurance regarding helmets. But what about other important protective gear like motorcycle apparel for men? Is there any pointer or recommendation? Unfortunately no safety rating and standards exist. There are, however, simple safety factors that a buyer can observe when buying such kinds of apparel on his or her own.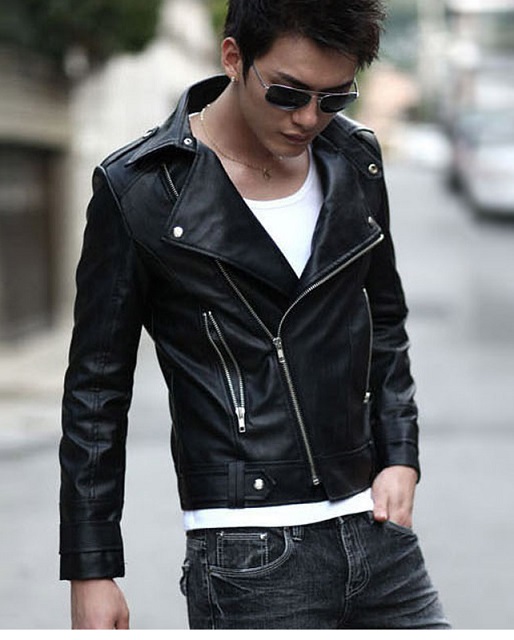 Areas That Offer the Most Protection
Consider areas of the upper torso that should be well protected. Why so, these are the areas that often face great impact should a rider collide. The areas include shoulders, back and forearms.  These areas suffer great injuries even on minor skids; from abrasion and bruising to deep tissue injuries. That said, make a note of how well your Honda motorcycle apparel is designed in the said areas.  Does it have double layering with tanned leather or synthetic materials like Kevlar or ballistic nylon?  If the answer to these questions is a resounding no, stay away from such a jacket as it will not do you any good in critical areas susceptible to bruises and abrasion.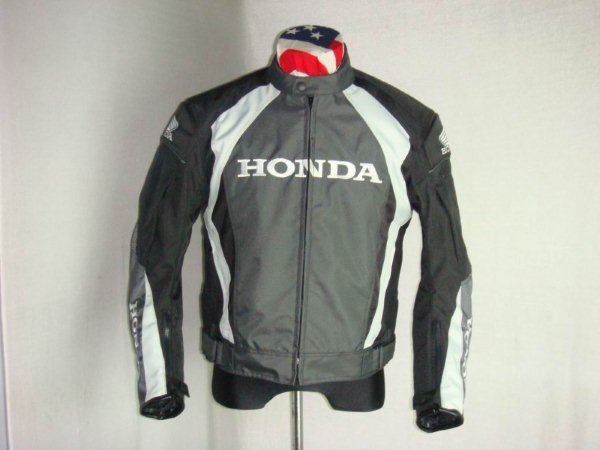 In the event of a collision, crash or skid the right motorcycle apparel should accomplish the following:
Prevent friction burns, cuts and gravel rash
Prevent burns should the motorbike end up on top of the rider
Reduce severity of joint damage and fractures
Prevent skin and muscle tissue from getting stripped off the body
Materials    
Of course leather is the main material here. Kevlar and nylon only come into the picture when considering how strong impact areas have been reinforced. Many motorcycle jackets use hard protection extras that offer additional protection. With that in mind, make sure that no protective extra compromises comfort.  At the end of the day, it is up to you to determine what best meets your needs and standards.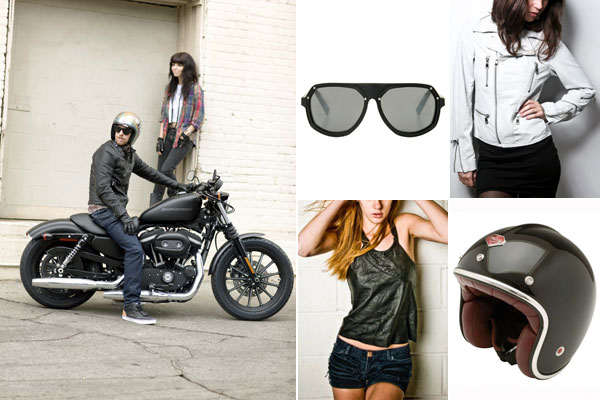 Ventilation
This is actually one of the most important factors that riders should consider. Most motorcycle apparel for women have enough vents, so women are on the safe side. If you're riding for long or even for just a few hours in extreme weather conditions, then ensure that your jacket is well ventilated. In simple words, it should breath. Venting on most motorcycle apparel is usually found on the armpit area and above the chest. Removable liners also provide flexibility, as they allow riders to adjust their jackets according to the weather conditions.
Visibility
How visible are you at night in your studded leather jacket?  Reflective panels can do the trick but there are always instances when one forgets about them. Be smart and get a leather jacket that can be easily spotted by other motorists at night.
Stitching
The seam and hem areas of your leather jacket should be strong enough not to tear should you stretch more than you should.  Poor stitching indicates weakness in the overall apparel. To stay safe, go for jackets that feather double stitching.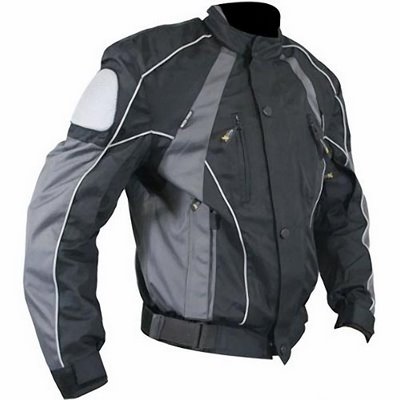 Evaluating Quality
There is no doubt at all that evaluating quality when shopping for your motorcycle apparel and protective gear is not easy.  It is however necessary as it can mean getting value for your money or getting ripped. If unsure of what to buy, have a motorcycle enthusiast accompany you to the store. Remember to also do your own research and compare prices. Life is priceless, so don't fear investing in a leather jacket that will last for long and keep you safe each time you ride.