Tips to Help You Choose Mens Leather Pants That Perfectly Suit You
If nothing goes amiss when riding your motorbike, you'll probably find it easy to cruise along comfortably with khaki pants or even denim blue jeans. However, khaki or blue jeans will not keep injuries at bay should you collide, skid or roll. Only a decent pair of purpose built mens leather pants will. What's more, the right mens leather pants will keep you dry, dry comfortable and warm should it snow or rain heavily as you ride. So just how do you shop for the right leather pants?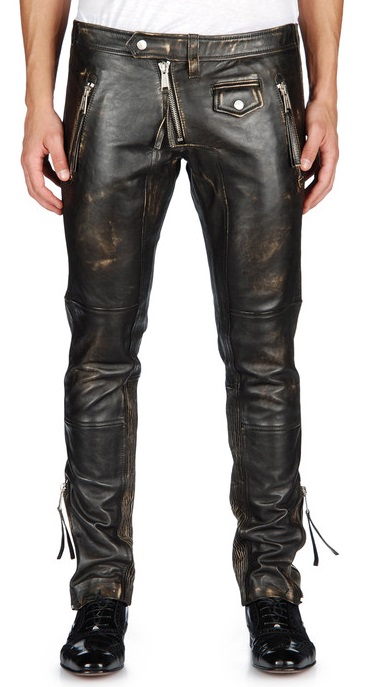 It's simple; go for leather pants that suit:
Riding season
Your favorite trails
Your desire to ride in any weather
Your riding style
Why Leather?
Leather is the only material that gives great abrasion protection. It should however be noted that leather by itself cannot absorb a hard blow to your thigh, knee or hip in the event of a major accident. That is exactly why going for cheap mens leather pants that have strategically placed padding or armor on impact prone areas is a smart move.  There are of course, more subtle yet profound reasons why leather is an ideal material compared to other materials such as polyester.
Black leather pants are timeless – They always stay in fashion and remain relevant. Mainstream fashion trends may not recognize leather as in fashion anymore but fact is, black leather pants always look hot. Somehow, they always manage to come back in fashion, not through riders alone- sometimes they just make a comeback entirely on their own, as outfits that can be worn by just about anyone. That said, take care of your leather pants well, and you'll always be in fashion whether you are on your motorcycle or not.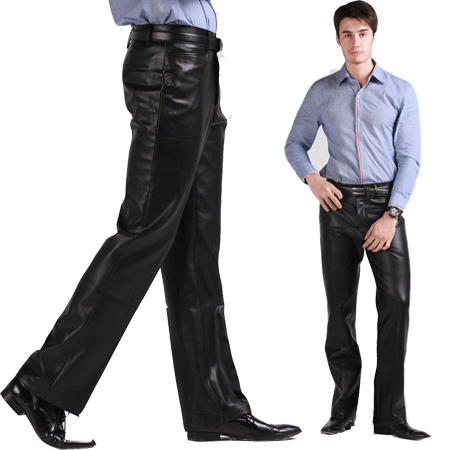 Leather is versatile – They just go with everything. Trendy or even simple mens leather pants can dress down your outfit or dress it up. What's more you can wear leather almost anywhere. All you need to do is to wear the right top and the shoes.
Leather and the Weather
Consider blending a studded leather jacket with mens skinny leather pants if you want to block dampness, mild rain and cold winds. Keep in mind that unless your leather pants are lined on the inside with a waterproof material or the leather has been specially treated to make it completely water resistant, you must put on rain pants over your leather pants so as to stay dry in wet weather conditions.  It would be much better to keep off mens black leather pants as they can be extremely uncomfortable in hot condition. Your best bet would be to remain cool with well ventilated and perforated pants.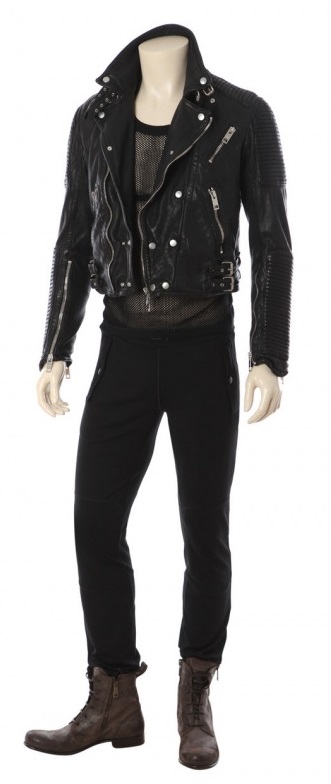 Treat Your Leather Pants as an Investment
Leather pants can last for decades if you take care of them well. Spray your leather pants with a leather protector immediately you buy them.  While leather protector sprays may cost quite a fortune, they always save the day and ensure that your leather apparel stay in shape for long.  Remember to condition your leather pants with a special leather conditioning balm at least once every year. Sounds like something you can easily forget but not so if you want your leather pants to always look new. Remember too to keep your leather outfit away from direct sunlight, as direct sunlight reduces the lifespan of your leather jacket by almost half.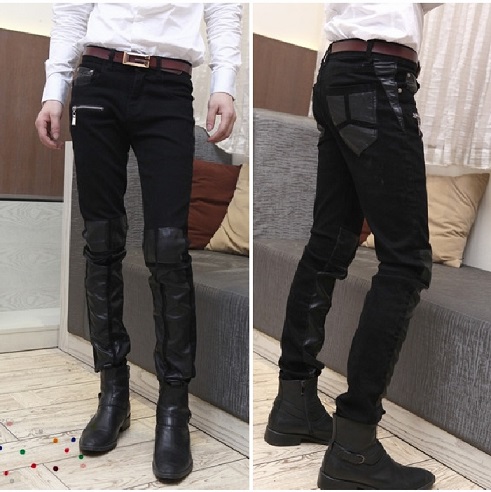 Conclusion
Leather is without a doubt the best material motorcycle riders can sport when riding. They can easily keep injuries at bay and even make a whole difference between life and death. However, for this to happen, one has to take good care of his leather pants and take time to shop for the best leather pants, possibly from a reputable brand.