Leather Biker Jackets for Men Shopping Guide
Take a look at any fashion show or look around in any given street. There is always a fashion-conscious man who is sporting a studded leather jacket. What does that imply? Hard to state precisely but obviously, leather biker jackets for men are here to stay. They are timeless and always in fashion.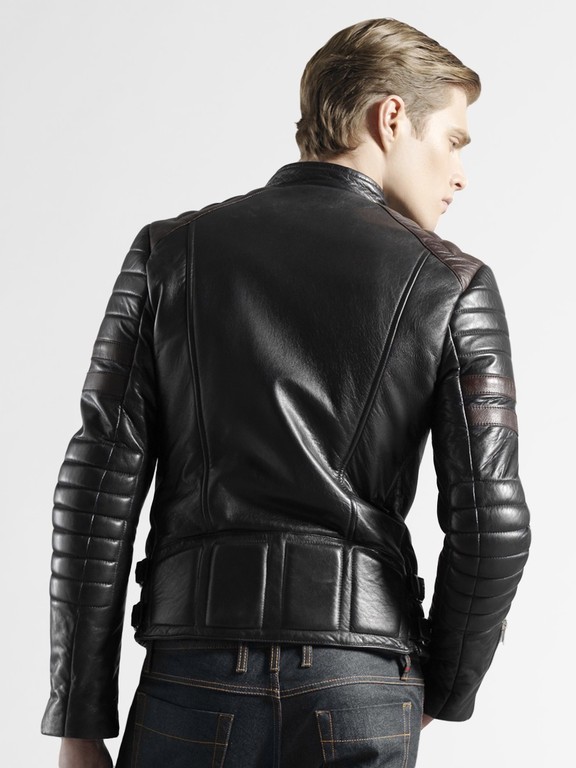 How do you shop for the right leather jacket?
Identify the reasons for wanting a leather jacket. That is rule number one.  It may be as an addition to your trendy wardrobe, for safety purposes when riding your motorbike or for its warmth, comfort and protection against cold or windy weather conditions. Either way, you will still end up with one or two biker leather jackets for men.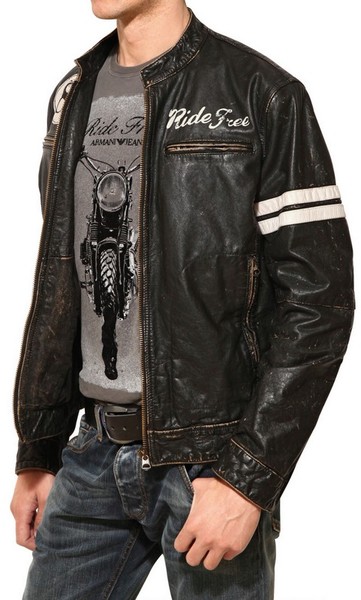 Price
As is always the case in fashion, quality often compromises price for the better. That said, brace yourself to churn out more if all you want is a designer leather jacket or several mens leather biker jackets. Despite their cost, genuine leather jackets offer nothing short of the following:
Breathability
Comfort
Warmth
All these go a long way to explain why leather is one of the most common materials in the fashion industry today.  To add more taste and flare to your outlook, go for classic cut style biker leather jackets. They never go out of fashion.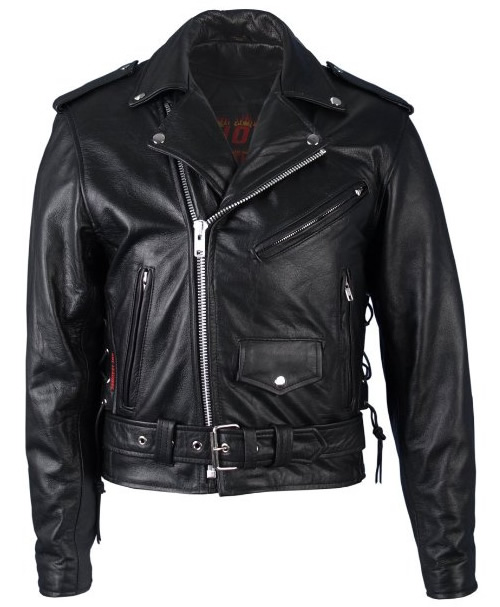 The Best Fit for Riders
The general rule is the more you pay for a jacket, the better quality you get. Riders should however note that the best quality leather jackets are made using high tech tanning methods.  They also use particular or rather specific types of animal hide, which in most cases is either cow or buffalo hide. As a rider, go for quality as that is the only way you can be assured of safety. You may pay more but keep in mind that with quality leather biker jackets for men, it is easy to keep abrasions and bruises at bay should you skid or roll over hard and dangerous surfaces like tarmac, asphalt or tiles.
Size
Amateur riders may not know this but some brands size their leather biker jackets for men through inches, measuring it across your chest area. That is why taking measurements into account when buying leather jackets is really important. The simple thumb rule here is to always keep off from anything that is too tight or too big. Simply go for what fits you well and makes you comfortable. Be cautious on your chest and waist width, neck to waist length, nape of the neck to wrist and most importantly, your elbow bent.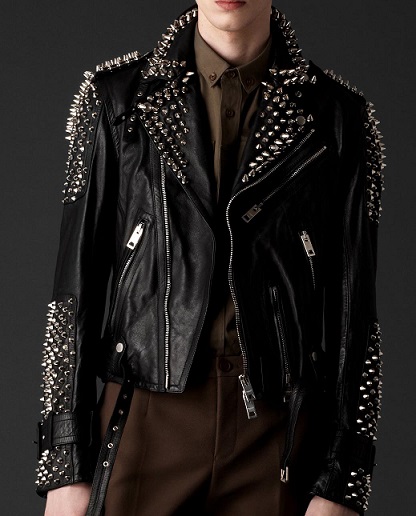 Caring for Your Leather Jacket
If buying a leather jacket is fun, then taking care of it is the ultimate price you'll have to pay once you have it in your wardrobe. First, you need to know what kind of leather your jackets are made from. This can be pigmented, aniline or semi-aniline leather. Such terms should not worry you as all jackets usually come with care labels found at the inside lining. The care label should tell you everything you need to know about how to take care of your jacket. Then make sure that you have leather conditioning balms and sprays. They will make your leather jacket last for long and look new. Remember to keep your jacket away from direct sunlight and have it professionally cleaned at least once every year.
More Tips
Avoid impulse buying. Just take time to understand more about modern and vintage leather biker jackets for men, compare prices, research about the latest trend and understand what you want. If all that seems hard, cut the chase and go for reputable brands.