What to Observe When Shopping For Quality Leather Vests for Men
Leather vests and jackets have come a long way. From the days when stars such as Johnny Strabler cloaked leather jackets that were so stiff, leaving you wondering how they managed to lift their arms past their waist areas. Things have since changed in the fashion industry and surprisingly, leather has not lost its flare.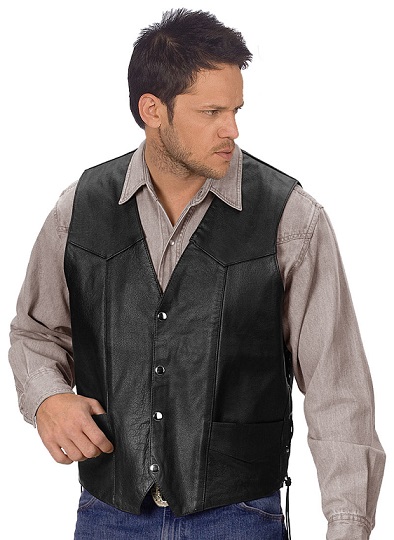 Skins have changed but that's not everything. The entire leather treatment process too has changed.  All these in the name of ensuring you get value for your money each time you shop for leather vests for men.  So just how do you pull off a million dollar look in a simple leather jacket or vest?
Go For What Fits You
Nothing brings out confidence and speaks relaxation like fitting leather apparel.  Keep things on the slim slide and you just hit the nail on its head. Leather vests come in different sizes, each specifically cut out for different riders. That said, cut the chase, save time and find your size or opt for custom leather vests for men. Ensure that your vest fits you well with or without the zipper on. Check too, on the following areas:
Chest and waist width
Shoulder area
Don't Compromise Looking Good in the Name of Safety
The fact that leather jackets and leather vests for men act as safety wear does not mean one should compromise looking good in the name of staying safe. There is a simple unwritten code pertaining to this; a trim cut leather vest or leather jacket does not jibe well with slim fitting khaki pants and a polo shirt. Sounds like a big hassle to many, but the best way to beat the odds and still look good with a leather vest or a studded leather jacket is to go for a custom made one or stick with popular brands like Harley Davidson. Remember too, to observe the basics like staying away from outdated styles such as button up leather vests. Zipping up in style is the new trend. Silver zippers with two or three front pockets can be a real icing to the cake, so go for vests with front pockets if and when you can.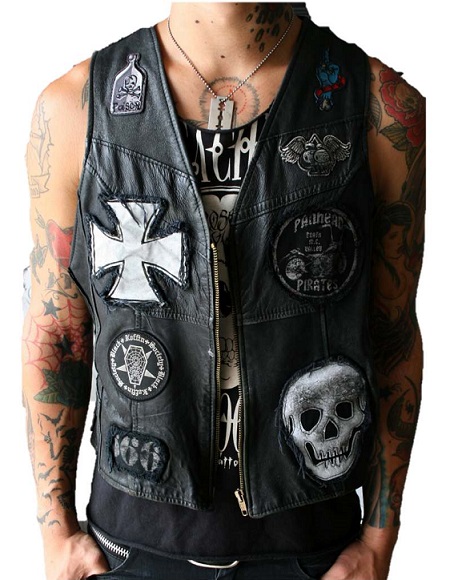 Choose the Right Colors
Stick to black if blending the right colors seems like rocket science to you. Most western leather vests for men are trendy enough to allow anyone look good. However, this does not mean that one can spot just about any color and head out for a ride. Take a look at what hangs in your wardrobe and go for colors that blend well with your other outfits. Brown blends well with beige hues, while other colors such as white remain a preserve for models and daring riders.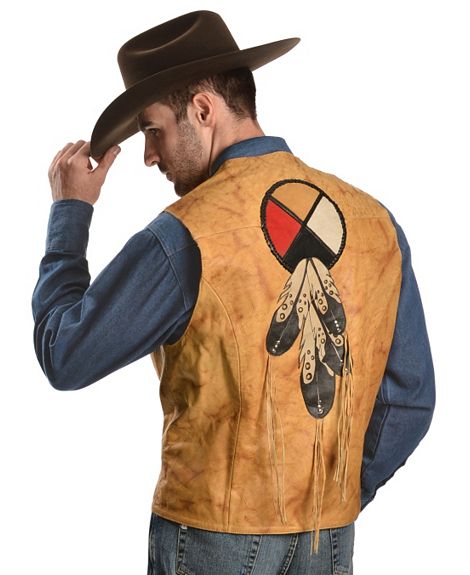 Go For Quality
This is where most riders feel ripped off. Fact is, good and quality things are expensive. The same rule applies when looking for quality motorcycle leather vests for men.  Limit your search to reputable brands like Harley Davidson or anything in the name of Italian leather, if finding quality leather vests proves to be a daunting task.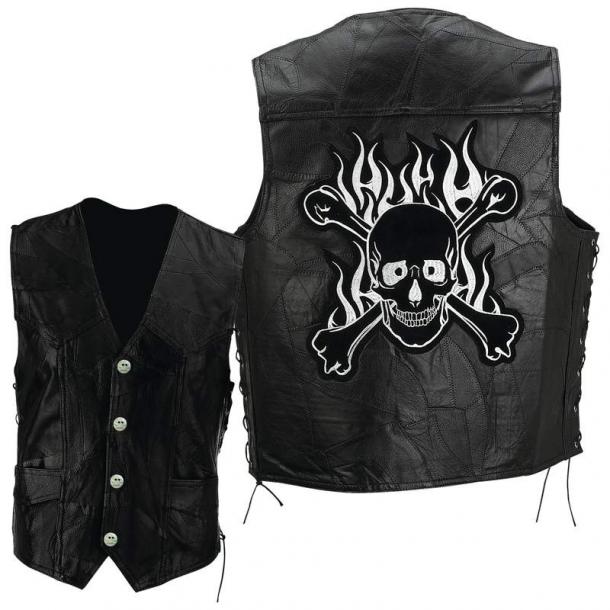 Final Tips
It is easy to look good in leather vests for men but then again, it is also easy to blunder and dress down.  One thumb rule is to keep things simple and semi casual. Unless you are in a rider motorcycle club, a studded leather jacket will do you no good if you are riding to work or off to a party.  Remember too, to take care of your leather vest or jackets well.  All leather vests for men are relatively easy to take care of, so have no worries at all on how you'll take care of your leather gear. Just follow the instructions on the inside label of your leather gear and you're good to go.