What is Biker Clothing?
More than three hundred thousand members of the nonprofit American Motorcyclist Association do not wear biker clothing and also promoting the lifestyle of motorcycling and the security of its future. Members of the clubs under the American Motorcyclist Association (AMA) umbrella come from all walks of life. The "outlaw biker gangs" are its subculture that appeals to the non-conformists and those who do not adhere to the same set of rules.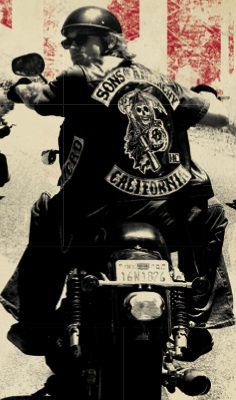 Leather Biker Clothing
While biker clothing is largely thought of as fashioned in leather, it is most likely quite different from studded leather jacket that can be worn to the office or a social function. However, some retail stores that trade in apparel for motorcycle enthusiasts offer a wide selection of non-leather merchandise. This encompasses jackets, vests, jeans, racing gloves, riding pants, tees, and gun holster shirts. Vests are especially important because they are decorated with club patches as a visual way to identify members of certain biker clubs.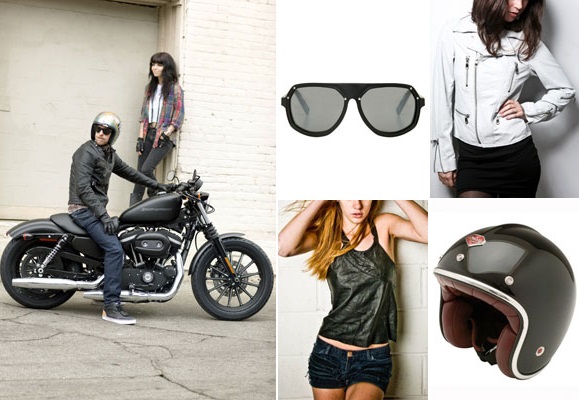 Biker Clothing for Men and Women
Even in womens biker clothing vests are also especially important and are styled from classic button-up to zip-up and from form fitting short to one with concealed gun pockets. The latter, a black leather bulletproof vest with spandex sides, two concealed gun pockets, and a single panel back allowing for all sizes of patches has recently been discontinued, but it epitomizes the outlaw clothing for bikers on the market.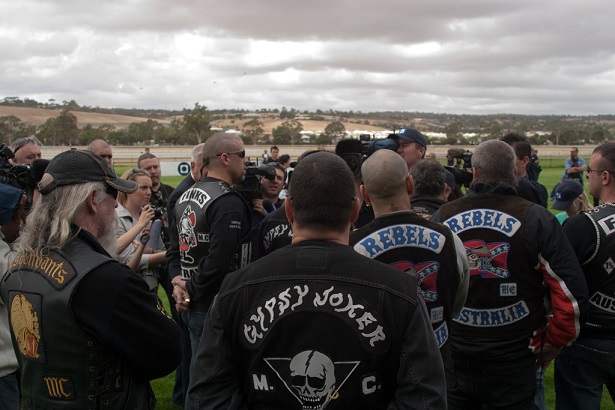 Designed specifically for women, leather motorcycle apparel provides both style and protection.
The classic motorcycle jacket can come in pink to be ultra-feminine. It has silver hardware, three front zipper pockets, a front pocket button, zippered wrists and a belt that can easily be adjusted. It is also fully lined. Chaps and braided, fringed vests are also available in sexy pink.
A very feminine classic jacket is also available in red leather, fully lined and also with three zipper front pockets, a front button pocket, zipper wrist closures and an adjustable belt. There are red leather chaps and a classic tailored vest in red leather to match.
The touring style jacket for women can be purchased in black leather with a pink or a silver and white stripe across the shoulders. The stripe makes a graphic fashion statement. The jacket has a scooter-style collar with a button snap and a zip-out lining, with two front pockets.
Some chaps for women are adorned with fringed sides, an inner lining and rounded back opening, especially for biker babes.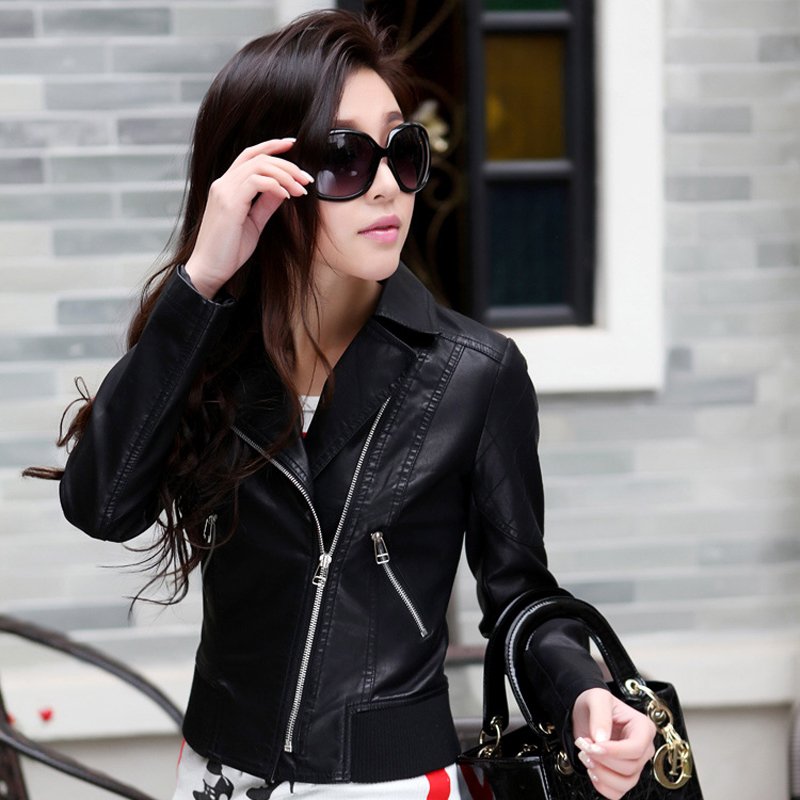 Biker clothing for men is sold in all styles for all types of riders.
The seamless vest with single panel back will fit club colors or patches. They are fashioned of full grain leather with two outside pockets that have hidden zipper closures and adjustable lace sides.
The classic motorcycle jackets can be had in either black or brown leather. For under a hundred dollars, the black split cowhide jacket has side laces, an adjustable belt, three zippered front pockets, and zippered wrist closures and has a full zip-out lining.
The classic deluxe brown jacket is premium buffalo leather with adjustable side laces, a zip out lining, adjustable belt, three zippered front pockets and a front button pocket, for less than two hundred twenty dollars.
The most popular and affordable leather chaps for men are fashion of split cowhide with front pockets, restyled belt and have a polyester lining with heavy duty silver hardware at under seventy dollars.
Outlaw biker clothing is sometimes advertised as just that, "outlaw". However, it should be noted that the term "outlaw" came about because the outlaw biker clubs are not sanctioned by the American Motorcyclist Association. It does not necessarily mean that they are involved in criminal activity. Although most of the gear may be similar to any other biker clothing, those termed "outlaw" are usually significant because some of the vests look similar to SWAT vests, for instance, and others are manufactured with gun concealers in them! For instance the tactical style black leather motorcycle vest with gun pockets is extremely popular recently. These are called bullet proof but they have no bullet proof armor. They do have adjustable sides, zip fronts and look very aggressive. They come with adjustable Velcro waist straps and leather shoulder straps, two zipper inside pockets and mesh liners.
Much of the ornamentation on clothing worn by the outlaw bikers is a way of announcing their dismissal of social mores and sometimes simply for shock value, such as the Nazi swastika or the S.S. Death's Head symbol.
The styles of biker clothing has actually given rise to many trends in the fashion industry for both men and women.